Ed Trust—West's Education Equity Forum 2018 – Bright Spots: Prioritizing Equity in School Improvement and Student Success Efforts
Ed Trust—West's Education Equity Forum 2018 will give school and district leadership teams as well as higher education administrators and practitioners an opportunity to converse, connect, and collaborate. Attendees will learn about new and best practices for supporting students, strengthening our schools and colleges, and closing opportunity and achievement gaps.
This year's Forum will include interactive breakout sessions, engaging plenaries, and increased networking opportunities.
Wednesday, September 12th, 2018
12:00 PM – 7:00 PM | Forum Registration
2:00 PM – 4:30 PM | PK-12 District Leadership Meeting | Beavis Room
5:00 PM – 7:00 PM | Welcome Reception
Thursday, September 13th, 2018
7:30 AM – 1:30 PM | Forum Registration
7:30 AM – 8:00 AM | Breakfast
8:00 AM – 8:10 AM | Welcome
8:10 AM – 8:30 AM | Opening Plenary: A Story of Educational Justice
8:30 AM – 9:30 AM | Morning Plenary: Extraordinary Districts and Colleges: Implementing Equity-Focused Systems Change
10:00 AM – 11:30 AM | Morning Breakout Sessions

A1: Here and Now: The Education Civil Rights Issues of Our Time
A2: Advancing Equity: Data and Action Planning for School Improvement
A3: Money Matters: Why School Budgets are Squeezed and the Challenges this Poses for Equity
A4: Unlocking Learning: Leveraging Math for K-12 English Learner Success
A5: Nothing About Us Without Us: Student Perspectives on Higher Education Inequities & Solutions in California
A6: Changing the Conversation: Useful Practices to Lead for Equity
11:45 AM  – 1:00 PM | Lunch and Bright Spot Awards
1:15 PM – 2:45 PM | Afternoon Breakout Sessions
B1: Preview of 'Getting Down to Facts II' Research: Implications for Policy and Equity
B2: Disrupting Inequity: A Framework for Powerful, English Learner Roadmap-Aligned Educational Opportunities
B3: It Takes a Village: Students, Teachers, and Community Members Advocating for Educational Change
B4: Cultivating Agency and Identity in English Learners: The Power of NGSS-Aligned Maker Experiences
B5: Community College Champions: Bright Spots for Historically Underserved Students
B6: Support for All: Shining a Light on Practices to Advance Equity and Support Students with
Disabilities
B7: How Do We Get There From Here: The Role Leadership Plays in Creating Systemic Change
2:45 PM – 3:15 PM | Networking Tables
3:30 PM – 4:30 PM | Closing Plenary: Remediating Racial Illiteracy and Incompetence
4:30 PM – 5:00 PM | Networking Time
Continue the conversation – after the Forum, join us at the NABE Equity Institute:
Friday, September 14th, 2018
7:30am – 1pm
Sheraton Grand Hotel, Sacramento, CA
Featured speakers at this year's Education Equity Forum will include: 
Civil Rights Activist & Plaintiff in Mendez v. Westminster, historic education civil rights case, & Presidential Medal of Freedom recipient
Civil rights activist Sylvia Mendez is the oldest daughter of Gonzalo Mendez, a Mexican immigrant, and Felicitas Mendez, a Puerto Rican, who challenged segregation so that she and other Latino children could be provided the same quality education provided to white students.

Her parents were plaintiffs in the landmark Mendez v. Westminster School District (1947) case that paved the way for Brown v. Board of Education (1954) and ended school segregation in California. Today, Sylvia continues the legacy left by her parents by fighting for quality education and by encouraging students to stay in school.Miss Mendez, who still resides in Orange County, attended Cal State Los Angeles, earning a BS in Nursing. She worked 33 years as a nurse at the Los Angeles USC Medical Center, becoming Assistant Nursing Director of the Pediatric Pavilion. Since Miss Mendez retired, she has traveled to all seven continents and visited over 60 countries. On February 15, 2011, President Barack Obama presented Sylvia Mendez with the Presidential Medal of Freedom, the nation's highest civilian honor.
Provost Professor, Rossier School of Education & Marshall School of Business & Founder & Executive Director, Race & Equity Center, University of Southern California
Shaun R. Harper is a Provost Professor in the Rossier School of Education and the Marshall School of Business at the University of Southern California. He also is the Clifford and Betty Allen Chair in Urban Leadership, founder and executive director of the USC Race and Equity Center, and immediate past president of the Association for the Study of Higher Education. Dr. Harper's research focuses primarily on race, gender, and other dimensions of equity in an array of organizational contexts, including K-12 schools, colleges and universities, and corporate environments. He has published over 100 peer-reviewed journal articles and other academic publications, and received more than $13 million in research grants. His research has been cited in more than 8,000 published studies. The New York Times, Los Angeles Times, Washington Post, Wall Street Journal, Chronicle of Higher Education, and over 11,000 news outlets have quoted Professor Harper and featured his research. He has interviewed on CNN, ESPN, and NPR, and has been recognized in Education Week as one of the 10 most influential professors in the field of education. Dr. Harper spent a decade on the University of Pennsylvania faculty, where he founded the Center for the Study of Race and Equity in Education.
Professor of Education, Associate Dean of Equity and Diversity & Director of the Black Male Institute University of California, Los Angeles
Dr. Tyrone C. Howard is professor in the Graduate School of Education and Information Studies at UCLA. He is also the associate dean for equity, diversity and inclusion, and he is the director and founder of the Black Male Institute at UCLA. Professor Howard's research examines culture, race, teaching, and learning. He has published over 80 peer-reviewed journal articles, book chapters, and technical reports.  Best known for his scholarship on race, culture, and education, Dr. Howard is one of the most renowned scholars on educational equity, the African American educational experience, Black males, and urban schools. His most recent book, "Expanding College Access for Urban Youth" (Teachers College Press, 2016) documents ways schools and colleges can create higher education opportunities for youth of color, and he also recently published "Black Male(d): Peril and Promise in the Education of African American Males." Before entering higher education, Dr. Howard was a classroom teacher in the Compton Unified School District. A native of Compton, California, Dr. Howard is one of the foremost experts on race, culture, teaching and learning in urban schools.
Founder & President
Anthem of Us, Fellow, Harvard Kennedy School, & former Chief of the Educational Opportunities Section of the Civil Rights Division, U.S. Department of Justice

Anurima Bhargava is the Founder and President of Anthem of Us, a strategic advisory firm promoting dignity and justice in the building of our schools and communities. From 2010-2016, she led federal enforcement of civil rights laws in schools and institutions of higher education at the U.S. Department of Justice. She managed groundbreaking litigation and policy guidance to address sexual assault; harassment and bullying; school segregation; school discipline and policing; and protecting educational access and services for students with disabilities, English Learners, LGBTQ and undocumented students. Since leaving the Administration, she has continued to play a leading national role in protecting civil rights in schools and institutions of higher education. Ms. Bhargava has been actively involved in numerous political campaigns. She produces and regularly consults on films, and has both chaired and served on numerous boards, including Doc Society, Poverty Race Research Action Council, the Leadership Council to End Sexual Violence in Education and the Advisory Board for Public Service at Harvard University.  She is a 2017 Presidential Leadership Scholar, a Partner with the Truman National Security Project; and a member of the Council on Foreign Relations.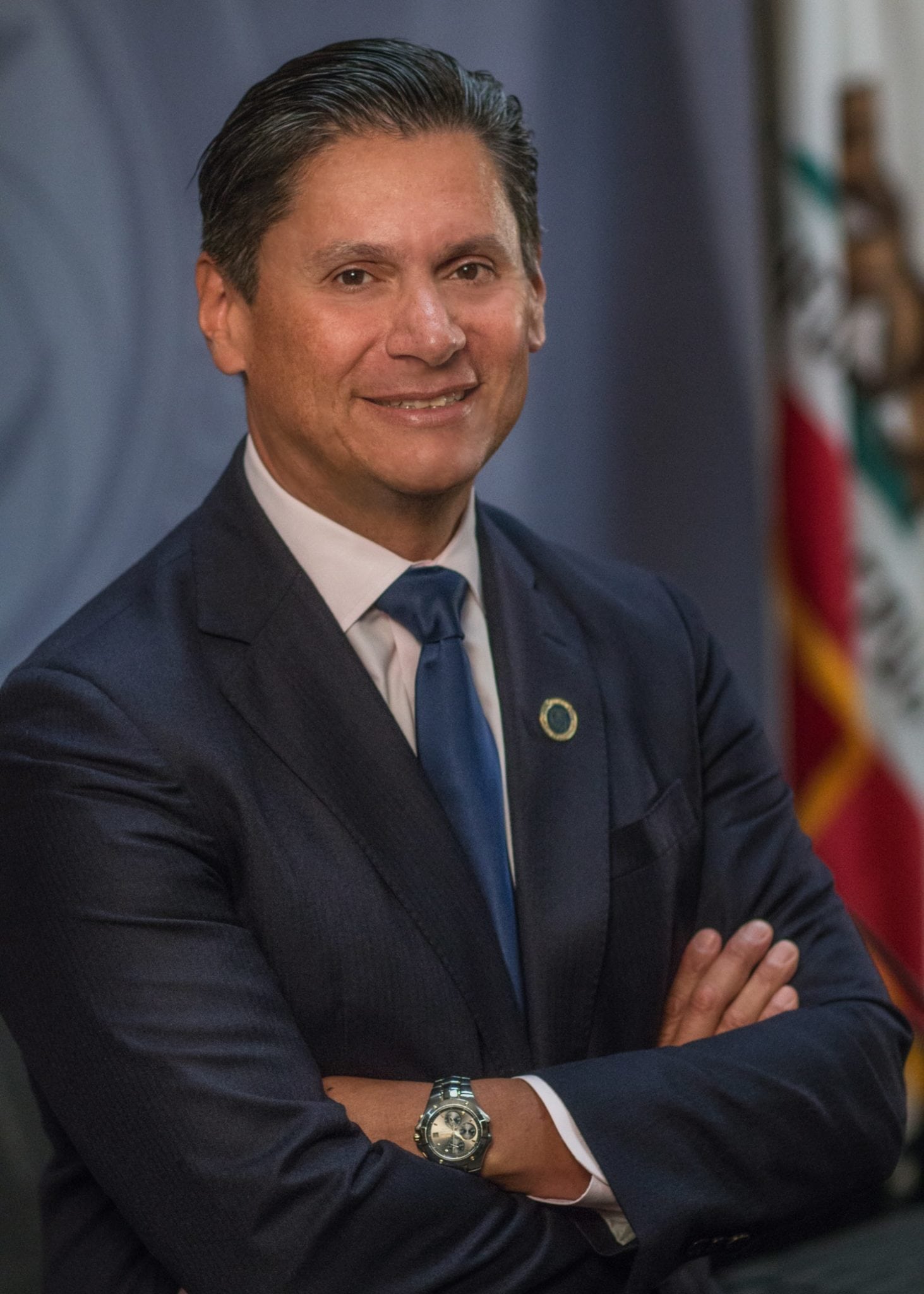 Founding Director and Strategic Advisor, Sobrato Early Academic Language Initiative
Dr. Laurie Olsen was the founding Director of the Sobrato Early Academic Language (SEAL) PreK-5 initiative of the Sobrato Family Foundation, currently being replicated in 100 schools across 20 school districts in California. As SEAL's strategic advisor, she is currently focusing on the early education and dual language aspects of the model piloted in Los Angeles, Long Beach and Fillmore. Dr. Olsen has spent the last five decades researching, writing, advocating, and providing leadership development and technical assistance on educational equity with an emphasis on dual language, immigrant and English Learner education, language access and rights. Working with hundreds of school districts, school leadership teams and county offices of education across the nation, Dr. Olsen has designed, demonstrated, evaluated and implemented powerful PreK-12th grade English Learner programs and services, which support effective school change strategies. Dr. Olsen has published dozens of books, videos and articles on Dual language/English Learner education.
Chancellor, California Community Colleges
The California Community Colleges Board of Governors appointed Eloy Ortiz Oakley as chancellor for the California Community Colleges beginning December 19, 2016. Eloy Ortiz Oakley is best known throughout California and the nation for implementing innovative programs and policies that help students succeed in college. Oakley strongly believes that California's emerging economies demand a workforce with quality credentials and that the state's 114 community colleges play a pivotal role in moving California forward. Under Oakley's leadership, the Long Beach Community College District has received numerous awards and recognitions for its efforts to improve student completion rates and for directly supporting a strong small business and entrepreneurship eco-system throughout the greater southern California region.Oakley's trailblazing efforts have been acknowledged through his appointments to the California Chamber of Commerce, the University of California Board of Regents, the Fair Shake Commission, the College Futures Foundation and the LA 2024 Advisory Board. He is frequently invited to speak to education, philanthropic and business organizations throughout the nation. Oakley himself is a community college success story. After serving four years in the U.S. Army, he enrolled at Golden West College. He then transferred to the University of California, Irvine where he received his degrees of Bachelor of Arts in Environmental Analysis and Design and Master of Business Administration.
President and Co-Founder, The Opportunity Institute
Co-Director, PACE
Christopher Edley, Jr. is the president and, with Ann O'Leary, co-founder of the Opportunity Institute. He co-chaired the congressionally chartered National Commission on Education Equity and Excellence (2011-13), appointed by Secretary Arne Duncan.
Chris was Dean of UC Berkeley Law School (2004-13) and continues there as the Honorable William H. Orrick, Jr., Distinguished Professor of Law. He teaches Administrative Law and Education Law.
Before Berkeley, Chris was a professor at Harvard Law School for 23 years, where Professor Gary Orfield and he co-founded the Harvard Civil Rights Project.
Chris served in White House policy and budget positions under presidents Jimmy Carter and Bill Clinton. He also held senior positions in five presidential campaigns: policy director for Michael Dukakis (1988); and then senior policy adviser for Al Gore (2000), Howard Dean (2004), Barack Obama (2008), and Hillary Clinton (2016).  In 1993, he was a senior economic adviser in the Clinton Presidential Transition, responsible for housing and regulation of financial institutions. In 2008, he was a board member for the Obama presidential transition, with general responsibility for healthcare, education and immigration.
Chris is a fellow or member of: the American Academy of Arts & Sciences; the National Academy of Public Administration; the Council on Foreign Relations; the American Law Institute; the Advisory Board of the Hamilton Project, the Brookings Institution; and the board of Inequality Media. He is a National Associate of the National Research Council, National Academies of Science, for which he currently co-chairs a committee charged with designing a national system of education equity indicators.
Chris is a graduate of Swarthmore College (mathematics), Harvard Kennedy School (public policy), and Harvard Law School.
Superintendent, Sacramento City Unified School District & Associate Vice Chancellor for Educational and Community Partnerships, UC Merced
Superintendent Jorge Aguilar leads the thirteenth largest school district in California with 46,843 students, more than 4,200 employees and a budget of more than $566.99 million. Aguilar was selected Superintendent by the Board of Education because of his proven track record using data to improve student outcomes. Superintendent Aguilar has more than twenty years of K-12 and higher education experience with a strong focus and background on issues of equity and student achievement. Prior to his appointment, he served as Associate Superintendent for Equity and Access at Fresno Unified School District. In his career, Superintendent Aguilar has also served as an Associate Vice Chancellor for Educational and Community Partnerships and Special Assistant to the Chancellor at the University of California, Merced; as a Spanish teacher at South Gate High School; and a legislative fellow in the State Capitol.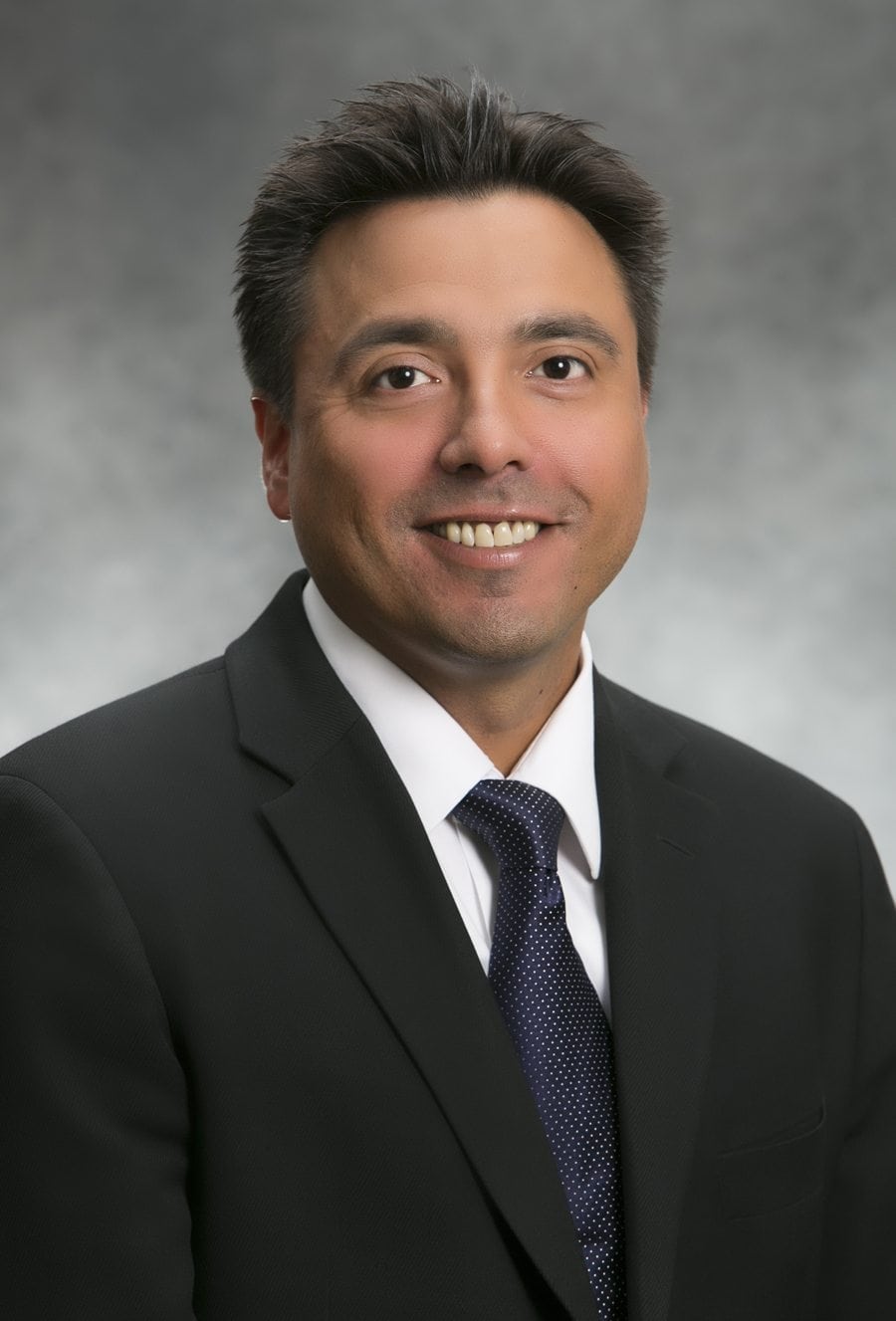 Vice President, UnidosUS
Eric Rodriguez, UnidosUS Vice President, oversees the Office of Policy and Advocacy which is charged with directing the organization's legislative affairs, public policy research, policy analysis, and field advocacy work.  He is responsible for the UnidosUS federal and state legislative priorities and agenda.  Headquartered in Washington, DC, UnidosUS is the largest national Hispanic civil rights and advocacy organization in the United States.  Through its network of nearly 300 affiliated community-based organizations, UnidosUS reaches millions of Hispanics each year in 41 states, Puerto Rico, and the District of Columbia.
Mr. Rodriguez has extensive experience overseeing the UnidosUS public policy and advocacy activities on a wide range of issues.  From 2007 to 2008, he served as deputy vice president of the public policy department and previously directed the Policy Analysis Center, a position he held for five years.  His background also includes work on such issues as tax policy, Social Security reform, welfare reform, workforce development, retirement security, as well as housing, and financial market regulations.  He has authored, coauthored, and supervised the preparation of several dozen policy and research reports, journal articles, and editorials.  He has also frequently testified at congressional hearings and has represented UnidosUS at research conferences, policy conferences, and symposia.  His work has been widely cited in the press, and in policy and academic literature.
Mr. Rodriguez also serves on the boards of the Food Research, and Action Center, the Fair Elections Center, the NCLR Action Fund, and is a member of the National Academy of Social Insurance.  Prior to UnidosUS, Mr. Rodriguez was a Congressional Hispanic Caucus Institute Fellow and served in U.S. Representative Nydia Velázquez's (D–NY) office.  Mr. Rodriguez holds a master's degree in public administration from American University and a bachelor's degree in history from Siena College.  Mr. Rodriguez is originally from Red Hook, Brooklyn.
Founding Executive Director, National Equity Project
 LaShawn Routé Chatmon is the founding Executive Director of the National Equity Project, leading the organization's transition from the Bay Area Coalition for Equitable Schools (BayCES).  Under her leadership, the National Equity Project has become one of the leading voices in a movement to change the conversation and approach used to achieve racial equity in education. LaShawn previously served as a coach and director of the high school redesign initiative, where her team pioneered new school design processes, principal network development and site coaching that transformed educational experiences and outcomes for teachers and students in Oakland, CA.
Prior to joining the National Equity Project, LaShawn served as a teacher and leader at Redwood Day School, Alameda, CA; The Wheeler School, Providence, RI; and Berkeley High School, Berkeley, CA. While at Berkeley High, she served as Co-Director for The Diversity Project with Dr. Pedro Noguera at the University of California at Berkeley. The Diversity Project is a school-university action research project designed to address the disparity in achievement between white students and students of color and to investigate the causes of racial separation.
LaShawn is a contributing author in the book Unfinished Business: Closing the Racial Achievement Gap in Schools and has presented at numerous education conferences and convenings across the country. She was a MetLife Teaching Fellow, and is currently a LeaderSpring ED Fellow. LaShawn earned a B.A. in political science from University of California, Berkeley; a Masters of Arts in Teaching from Brown University; and an Administrative Credential from California State University, Sacramento's Urban Leadership Program. LaShawn is a California native and resides in Oakland, CA with her husband and their three sons.
English Learner Program Coordinator, Sonoma County Office of Education
Jenn Guerrero is the English Learner Program Coordinator at the Sonoma County Office of Education. She works closely with Pre-K-12 teachers and administrators to support high-quality instruction for English Learners. She also serves as the Region I, Title III Lead. Her passion for working with English Learners and their families was first ignited when she began her career in education as a teacher in the Oakland Unified School District. She then taught in the Roseland School District and served as a principal for Migrant Education summer programs. Jenn firmly believes in the limitless potential of every child.
Education Advocate, Disability Rights Education & Defense Fund
Cheryl Theis is an Education Advocate in the Parent Training and Information Center at the Disability Rights Education & Defense Fund (DREDF). She has a background in case management, research, teaching, advocacy and policy and program development.  She holds a BA in Social Welfare and MA (advanced to candidacy to the PhD) in Medical Anthropology,  from the University of California. Her professional experience includes research interviewer and analyst for Stanford University Center for Biomedical Ethics, trainer and researcher for the Public Health Institute, and community parter/health care provider liaison for the California Department of Health Services CADRE Autism project.
At DREDF, Cheryl has extensive experience as a trainer and advocate over the last decade, working to help and empower families and youth to access appropriate services in schools. She also works on policy development related to disability civil rights on the education front. Her focus is on addressing disparities for the most vulnerable children and families, children in particularly children of color, in foster or kinship care, homeless families or court involved youth. She collaborates with state and local stakeholders including educators, county public and mental health agencies, community based organizations and other legal advocacy groups to improve education outcomes for children with disabilities and to dismantle the school to prison pipeline and is a member of the CA Foster Youth Education Task Force.
Cheryl is the mother of five children, two with disabilities, and is a foster, kinship and adoptive parent.
Dean of College of Education, QUALCOMM Professor of Urban Education, San Diego State University
Executive Director, National Center for Urban School Transformation
Dr. Johnson is the Dean of the College of Education at San Diego State University. U.S. News and World Reports ranks SDSU as the 57th best College of Education in the nation and the 8th best in California. The College includes several highly acclaimed programs including outstanding doctoral programs in educational leadership; highly regarded programs in school psychology, rehabilitation counseling, and dual-language teaching; and trendsetting programs that prepare teachers, counselors, and administrators to serve diverse populations well. Dr. Johnson also serves as the Executive Director of the National Center for Urban School Transformation and the QUALCOMM Professor of Urban Education at San Diego State University. At NCUST, he identifies, studies, and promotes the best practices of high-performing urban schools and districts. Specifically, NCUST identifies urban schools that achieve outstanding academic results for every demographic group of students they serve.  They award and study those schools and then help other schools pursue similar results. Previously, he served as a teacher in Southeast San Diego, as a school and district administrator in New Mexico, as a state department official in both Texas and Ohio, as a researcher at the University of Texas, and as a Senior Executive Service Director at the US Department of Education where he led the nation's largest federal elementary and secondary education programs. He earned a Ph.D. in educational administration from the University of Texas, a master's degree at San Diego State University, and a Bachelor of Science Degree (Magna Cum Laude) from the University of Wisconsin at Oshkosh. He has received outstanding educator awards in both New Mexico and Texas.  He has published multiple articles, book chapters, and reports. His latest work is a new book authored with his wife and colleague, Dr. Cynthia L. Uline, and the Deputy Director of NCUST, Dr. Lynne Perez. The book, Leadership in America's Best Urban Schools describes leadership practices in urban schools that achieve outstanding results for diverse populations of students. Drs. Johnson and Uline have three adult daughters who have graduated from college and are pursuing careers related to computer programming/information science, museum administration, and social work.
Superintendent, Pajaro Valley Unified School District

Dr. Rodriguez has been dedicated to students in urban and rural, low socio-economic districts for 26 years with a focus on equity for fragile student populations. She started her career as a dual immersion teacher and bilingual teacher prior to becoming a reading recovery teacher and literacy coach.  With the desire to increase her influence on the educational system, she moved into administration as an Assistant Principal, Principal, Director of Student Achievement, Assistant Superintendent of K12 Teaching and Learning and Chief Academic Officer.  As the Assistant Superintendent, K-12 Teaching and Learning, of Santa Ana Unified, she oversaw 11 divisions including Curriculum and Instruction, English Learners, Staff Development, Educational Technology, After School Programs, and Career and Technical Education.
She has a record of success as a transformational leader at both the site and district level.  Through her commitment to transparent and effective communication, she has engendered mutual trust, admiration, and respect. She has led districts to national awards and distinction. Under her leadership, Santa Ana Unified was named a Raising District by the Gates Foundation, was accepted into the League of Innovative Schools and created the first competency-based school in Orange County. She has been recognized for her excellence in leadership through the 2016 ACSA Curriculum and Instruction District Leader of the Year and 2015 Council of Great City Schools Curriculum Leadership Award.  Dr. Rodriguez speaks nationally about competency-based and personalized learning. She is on the Board of Directors for Gooru Learning, a nonprofit organization dedicated to making education equally accessible and empowering for every student throughout the world.
She is completing her second year as Superintendent of Pajaro Valley Unified School District. She has implemented many new innovative programs such as Footsteps2Brillance, SIPPS foundational literacy program, Latino Youth Film Institute, El Sistema instrumental program, Computer Science Pathway, Dual Immersion Program, and summer internships programs. She will lead personalized learning at PVUSD to ensure all students become 21st Century graduates prepared for college and career.
Director of Education, California Collaborative for Educational Excellence
Dr. Karla Estrada has spent over 20 years as an educational leader committed to successfully addressing educational opportunities for all students. She recently joined the California Collaborative for Educational Excellence (CCEE) as a Director of Education where she will be spearheading an ambitious effort to help reform California's special education system.  CCEE is a state-wide agency responsible for supporting county offices of education, school districts, and charter schools in eliminating opportunity and achievement gaps determined through California's State Accountability Dashboard.  Previously, Dr. Karla Estrada served the 56,000 students in Boston Public Schools as the Deputy Superintendent of the Office of Academic and Student Support for Equity Team (ASSET), which includes the Office of Opportunity and Achievement Gap, Office of English Language Learners, Office of Special Education Services, Office of Social Emotional Learning and Wellness and Academics & Professional Learning. Her administrative career in the Los Angeles Unified School District involved working with local and central support for over 135 schools in the Intensive Support and Innovation Center where schools with the most autonomy and/or highest needs.
Her leadership in working with national organizations, school districts, and schools has resulted in the transformation of systems driven on compliance to those engaged in attaining successful instructional outcomes for all students.  Dr. Estrada has served as a strategic support team member for special education district reviews and has presented nationally in establishing multi-tiered systems of support, including school wide positive behavior support.  She has provided professional development to district leaders, principals, teachers, paraprofessionals, and parents in meeting the instructional and differentiated needs of students grounded in rigor, addressing exclusionary disciplinary practices, and the disproportionate representation of culturally and linguistically diverse students in special education.
Dr. Estrada believes that all students can learn. She has spent more than 20 years in education focused on working collaboratively, systematically, and innovatively to attain the educational promise of all students are able to actualize their fullest potential.  Dr. Estrada's own life journey required a great deal of resiliency and strength which is grounded in her cultural-linguistic identity.  She knows her story is like many of the students in our school communities, and like the educators in her life that focused on the assets she had not the ones she did not have, Dr. Estrada stays focused on what is possible!  She believes that being an educational partner with students, families, communities, and fellow educators is essential to creating the opportunities needed to achieve success for all.  Dr. Estrada leads by establishing systems and building capacity of stakeholders.
Dr. Estrada obtained her doctorate in Educational Leadership for Social Justice from Loyola Marymount University by examining the relationship between English language development and the over 22,000 English learners with specific learning disabilities in an urban school district.  She is a Board Certified Behavior Analyst (BCBA) and holds multiple credentials in instruction and administration.
Superintendent in Residence and Strategic Advisor, XQ Institute
Dr. Murray currently serves in a consulting capacity as Superintendent in Residence and Strategic Advisor to the XQ Institute and has been actively engaged in developing automated tools for auditing the status of college and career readiness in districts and schools across the country. In addition, she serves as advisor to the XQ content and school support teams.
Prior to joining XQ,  Dr. Murray  served as senior advisor to the Education Trust-West, and led the work throughout California to help districts vastly improve college and career readiness for high school graduates based on development an early version of an Educational Opportunity Audit (EOA) and a Blueprint for Action. In addition to working directly with numerous California districts, she authored a field guide, Diploma Matters, in 2011 to help districts implement the EOA/Blueprint process independently.
From 1993 to 2004 Dr. Murray served as Superintendent of Schools for the San Jose Unified School District. Under her leadership, in 1998 the district raised its graduation requirements to meet the University of California and California State University entrance requirements, the first urban school district in the State to do so.
In addition to post-retirement consulting work, she also serves as a board member for ACE Charter Schools and the Leo Shortino Family Foundation.
Curriculum Coordinator, Sonoma County Office of Education
Anna Van Dordrecht is the Curriculum Coordinator for Science at the Sonoma County Office of Education where she focuses on NGSS, STEAM, and 21st Century learning. Anna is involved in the implementation of the Next Generation Science Standards at both the state and local level. She also works on how to integrate disciplines in the context of STEAM and pair maker education and other 21st Century learning tools with content to make their use in the classroom sustainable. Prior to working at the county level, Anna taught high school earth science and biology for ten years.
Curriculum Coordinator, Sonoma County Office of Education
Kelly Matteri is the Curriculum Coordinator for English Language Arts, Universal Design for Learning, and History Social Science at Sonoma County Office of Education. She is an instructor for intern teachers through the North Coast School of Education.  Kelly approaches teaching and learning with equal parts discipline and enthusiasm. Her extensive work with a diverse range of student populations, including English Language Learners, has served to deepen her commitment to equity in, and empowerment through, public education.
Senior Practice Associate for P-12 Literacy, The Education Trust
Tanji Reed Marshall, Ph.D., is the senior practice associate for P-12 literacy, leading Ed Trust's Equity in Motion literacy assignment analysis work.
Prior to joining Ed Trust, Tanji worked in the Office of Academic Programs at Virginia Polytechnic Institute and State University to prepare the school of education's accreditation with the Council for the Accreditation of Educator Preparation. Before that, she supported prospective secondary English teachers who were working to obtain licensure through the school of education.
Before joining Virginia Tech, Tanji worked for as a district-level literacy specialist in Charlotte–Mecklenburg Schools in North Carolina, where she supported middle schools across the district to refine their literacy practices. She also worked to prepare the district as they transitioned to Common Core standards. Additionally, as a Title I literacy coach, Tanji worked with targeted schools to improve literacy instruction for traditionally underserved students. Her career also includes elementary and middle school classroom teaching in North Carolina and New Jersey, which has allowed her opportunities to consult with school districts across the country to refine and focus teacher practice on literacy and to strengthen student achievement — with an emphasis on traditionally underserved students.
Tanji holds a doctorate in curriculum and instruction, with an emphasis on teacher practice with high-achieving African American students, from Virginia Tech; a master's degree in English education, with a focus on critical literacy, from the University of North Carolina at Charlotte; and a bachelor's degree in psychology from Boston College.
Director of P-12 Practice, The Education Trust
As the Director of P-12 Practice, Keith works to ensure that lessons from classrooms, schools, and districts inform Ed Trust advocacy and its policy development process.
Prior to joining The Education Trust, Keith worked for 13 years in various academic roles throughout the Baltimore City Public Schools district, most recently as the special assistant for the chief academic officer. In this role, he worked to help manage, monitor, and support the academic efforts of Baltimore City Schools. He also spent two years as the director of teacher effectiveness and Common Core implementation, where he oversaw the development and training on the qualitative standards that defined excellence in teaching for the district, in addition to coordinating Baltimore City School's transition to the Common Core State Standards. Keith's prior work was as the coordinator of curriculum and assessments, where he led the advancement of the district's benchmark assessment and curriculum development programs. He began his career in Baltimore as an elementary mathematics teacher, a position he held after coming to the district as a Teach for America corps member.
A native of Michigan, Keith holds a master's degree in teaching from Johns Hopkins University, and a bachelor's degree in psychology from the University of Michigan.
Writer-in-Resident, Ed Trust
As writer-in-residence at The Education Trust, Karin leads the organization's efforts to learn from and write about successful and improving schools with significant populations of children of color and children living in poverty. She is author most recently of Schools that Succeed: How Educators Marshal the Power of Systems for Improvement (Harvard Education Press, 2017) and the producer of ExtraOrdinary Districts, Ed Trust's podcast that explores what ordinary districts do to get extraordinary results for students. Her other books are "It's Being Done:" Academic Success in Unexpected Schools (2007), and How It's Being Done: Urgent Lessons from Unexpected Schools (2009) and, co-authored with Christina Theokas, Getting It Done: Leading Academic Success in Unexpected Schools (2011) — all published by Harvard Education Press.
Executive Director, Ed Trust-West & Vice President, Ed Trust
Ryan J. Smith is currently the Executive Director of The Education Trust–West, a research and advocacy organization focused on educational justice and the high academic achievement of all California students, particularly those of color and living in poverty and Vice President of The Education Trust.
Under Ryan's leadership, Ed Trust–West continues to expand its work with a specific focus on producing actionable, accessible research and advocacy tools that reach state policymakers and on-the-ground community advocates and education leaders alike. Since taking the helm of Ed Trust–West, Ryan led the team's development and production of 2015's Black Minds Matter: Supporting the Educational Success of Black Children in California, a report championed by the California Legislative Black Caucus, and leveraged by state and local education leaders, students, and other advocates.
Ryan also guides the organization's strategic work to better serve communities fighting for change at the local level, leading to Ed Trust–West's launch of the inaugural Community Data and Research Hub in Southern California. A previous Annie E. Casey Foundation Children and Family Fellow, Ryan holds a B.A. in Political Science from UCLA. Ryan has authored dozens of editorials and opinion pieces published in the Los Angeles Times, the San Francisco Chronicle, the Sacramento Bee, Education Week, US News and World Report, and others. He was named by Education Week as one of the "Ten Education Leaders to Watch" nationally and also received the Families in Schools' "Parent Engagement Leader of the Year Award".
A Recap of the 2017 Ed Equity Forum
The 2017 Education Equity Forum provided educators and administrators with strategic ways to actively address disparities in opportunities and outcomes for California's P-12 students. The Forum included opportunities to hear from and interact with renowned education leaders from across the state and nation, including breakout sessions on how to support English learners, students of color, and low-income students. Breakout sessions included pertinent topics such as: preparing all students for college and careers using A-G for All, leveraging science & math for English learner equity, and discussing equity initiatives in a town hall format with statewide education leaders from CASBO, ACSA, CSBA and the California State PTA.