Ed Trust–West's Education Equity Forum 2019: Accelerating the movement for educational justice: Racial equity in California schools and colleges
Ed Trust–West's Education Equity Forum 2019 will focus on the momentum we see in the movement for educational justice, with a specific focus on amplifying the work being done around the state and beyond to increase racial equity in California schools, on college campuses, and in our education systems as whole. The Forum will feature:
engaging speakers doing racial equity and justice work in classrooms, campuses, and communities
real-world focused breakout sessions sharing tangible tips and tools for practitioners, administrators, and advocates
opportunities to connect and network with fellow equity champions
We are looking for speakers that will help advance participants' thinking on what's next for California's educational equity work at the state and local levels, with an emphasis on actionable research, shareable practices, and helpful advocacy strategies that bring more folks into this important movement and support authentic engagement with communities of color, low-income communities, and immigrant communities.
Submissions are now closed for the 2019 Ed Equity Forum. Please check back soon for Forum agenda and session details. 
Award-winning author and Associate Professor of Educational Theory & Practice, University of Georgia
Dr. Bettina L. Love is an award-winning author and Associate Professor of Educational Theory & Practice at the University of Georgia. She is one of the field's most esteemed educational researchers in the areas of Hip Hop education and urban education. Her work is also concerned with how teachers and schools working with parents and communities can build communal, civically engaged schools rooted in intersectional social justice for the goal of equitable classrooms.
For her work in the field, in 2016, Dr. Love was named the Nasir Jones Hiphop Fellow at the Hutchins Center for African and African American Research at Harvard University. She is also the creator of the Hip Hop civics curriculum GET FREE. In April of 2017, Dr. Love participated in a one-on-one public lecture with bell hooks focused on the liberatory education practices of Black and Brown children. In 2018, Georgia's House of Representatives presented Dr. Love with a resolution for her impact on the field of education.
Dr. Love is a sought-after public speaker on a range of topics, including: antiblackness in schools, Hip Hop education, Black girlhood, queer youth, Hip Hop feminism, art-based education to foster youth civic engagement, and issues of diversity and inclusion. In 2014, she was invited to the White House Research Conference on Girls to discuss her work focused on the lives of Black girls. In addition, she is the inaugural recipient of the Michael F. Adams award (2014) from the University of Georgia. She has also provided commentary for various news outlets including NPR, The Guardian, and the Atlanta Journal Constitution.
She is the author of the books We Want To Do More Than Survive: Abolitionist Teaching and the Pursuit of Educational Freedom and Hip Hop's Li'l Sistas Speak: Negotiating Hip Hop Identities and Politics in the New South. Her work has appeared in numerous books and journals, including the English Journal, Urban Education, The Urban Review, and Journal of LGBT Youth. In 2017, Dr. Love edited a special issue of the Journal of Lesbian Studies focused on the identities, gender performances, and pedagogical practices of Black and Brown lesbian educators.
Senior Director of Education Leadership Development, UnidosUS
The proud daughter of Mexican immigrant parents, Dr. Feliza Ortiz-Licon has invested twenty years in the field of education, working in various capacities that have included teaching, research, school operations, educational policy, college access, and strategic planning. In her diverse work within the field of education, at the local, state and national level, Feliza has predominately focused on issues of access and equity, specifically as it relates to Latino students and English learners.
A champion of equitable education and opportunities for all students, Feliza currently serves as the Senior Director of Education Leadership Development at UnidosUS (formerly National Council of La Raza), the largest national Latino civil rights and advocacy organization in the United States. This current position truly enhances her passion in advocating for underrepresented youth, reshaping the narrative and opportunities for Latinos and creating pathways to access higher education and post-secondary options.
Feliza holds a bachelor's degree from the University of California, Los Angeles in Political Science, a master's degree from the University of California, Berkeley in City and Regional Planning, and a doctoral degree in Education Leadership from the University of California, Irvine. In 2015, Governor Brown appointed Feliza to the California State Board of Education. She was reappointed in 2016.
Feliza resides in the great City of Long Beach with her husband, a veteran teacher at Long Beach Unified School District, and their two young children.
Postdoctoral Scholar, Center for Urban Education at the University of Southern California
Eric R. Felix is a Postdoctoral Scholar in the Center for Urban Education at the University of Southern California. His research examines the role of higher education policy in addressing educational inequities for racially minoritized students. Using Critical Policy Analysis, his explores the ways policymakers craft higher education reform and how institutional leaders implement them. Particularly, he focuses on understanding how the implementation processes may benefit, harm, or render invisible racially minoritized students in the community college context. In fall 2019, he will join San Diego State University as an assistant professor of postsecondary educational leadership.
Assistant Professor of Education, University of California, Berkeley
Travis J. Bristol is an assistant professor of education at the University of California, Berkeley. He is a former student and teacher in New York City public schools and teacher educator with the Boston Teacher Residency program. Dr. Bristol's research is situated at the intersection of policy and practice and is centered on two interrelated strands: (1) district and school-based practices that support educators of color; (2) national, state, and local education policies that enable and constrain the workplace experiences and retention for educators of color. The National Academy of Education/Spencer Foundation, Ford Foundation, and the American Educational Research Association awarded Dr. Bristol dissertation fellowships. He recently received a postdoctoral fellowship from the Ford Foundation. Dr. Bristol is on the Board of Directors of Teach Plus and the National Center for Teacher
Postdoctoral scholar in the Pullias Center for Higher Education
Adrian H. Huerta, Ph.D., is a provost postdoctoral scholar in the Pullias Center for Higher Education located in the Rossier School of Education at the University of Southern California. His research focuses on boys and young men of color, college access and equity, and gang-associated youth. The goals of this work are to increase pathways for traditionally marginalized young men of color into higher education and also understand what colleges and universities can do to improve persistence and graduation rates. Dr. Huerta's research has been funded by the ECMC Foundation, Center for Research on College to Workforce Transitions, Volunteers for America, and others. He is a past receipt of the American Educational Research Association (AERA) Minority Dissertation Fellowship and Educational Pioneers' leadership fellowship. His scholarship appears in Urban Review, Teachers College Record, Urban Education, and other practitioner and scholarly journals. In fall 2019, he joins the faculty at USC as a tenure-track assistant professor of education.
Executive Director, Californians for Justice
As Executive Director of Californians for Justice (CFJ), Taryn Ishida leads the organization to actualize its mission of racial justice by building the power of youth, communities of color, immigrants, low-income and LGBQ, Trans and Gender Non-Conforming communities. She provides leadership in program strategy, alliance building and policy, and organizational and fund development. She started as a volunteer with CFJ in 2002, and has since supported CFJ youth leaders to win local and state campaigns that have improved school climate and access to social emotional learning, strengthened equity and engagement in school funding, and increased civic participation among youth of color. Prior to CFJ she spent eight years in philanthropy at the David and Lucile Packard Foundation and Silicon Valley Community Foundation. Taryn sees public education as the system that can either interrupt or perpetuate racial inequality in our country, and believes that youth must be the ones to reimagine and lead that change. She is a proud alumni of Molokai High in Hawaii, home of the "fighting farmers", where she benefited from the vibrancy and strength of being in a multi-racial school community. Outside of work Taryn likes to play tennis and force her toddler and family to spend quality time with her.
Vice President of Policy and Strategy, First 5 LA
As the Vice President for Policy and Strategy, Pattillo Brownson is responsible for strengthening First 5 LA's profile and influence on local and statewide early childhood public policy, legislative and advocacy efforts. In addition to oversight of First 5 LA's relationships with local, state and federal policy makers, Pattillo Brownson also ensures First 5 LA's external strategic partnerships, public policy and government affairs, and communications and marketing efforts are integrated to drive better outcomes for the highest number of children and families in L.A. County.
Pattillo Brownson previously served as the Managing Director of Policy and Advocacy at the Advancement Project, a civil rights organization engaged in policy and systems change to foster upward mobility in communities most impacted by economic and racial injustice. In this capacity, she led the Advancement Project's policy and advocacy staff across Sacramento, Los Angeles and the Bay Area and provided strategic direction to their work on early education, school funding, and school facilities, public budgeting transparency, governmental relations, and state and local campaign advocacy.  In addition to spearheading statewide coalition work on the early childhood budget, her local coalition work at the Los Angeles Unified School District resulted in over $1 billion in increased investment in the highest-need neighborhoods for K-12 and early learning students, and expanded early learning programs for almost 8,000 young children.
Prior to joining the Advancement Project, Kim was an education attorney at the American Civil Liberties Union of Southern California, where she focused on educational equity issues in California schools. Previously, she worked in private sector litigation at Skadden, Arps, Slate, Meagher & Flom. Kim began her legal career as a law clerk to the Honorable Dolores Sloviter on the Third Circuit Court of Appeal, and the Honorable Louis H. Pollak in the Eastern District of Pennsylvania. Prior to law school, Kim worked at the Boston Consulting Group, where she provided financial and strategic planning services to Fortune 500 companies.
Pattillo Brownson earned a Doctor of Law degree from Yale Law School and graduated magna cum laude from Harvard University with a Bachelor of Arts in Social Studies.
Director, Strategic Equity Initiatives, UC Berkeley
Ruben E. Canedo (He/They), was born & raised in the border valleys of Mexicali, Imperial, and Coachella. Ruben is a recipient of the UC Regents & Chancellor's Full Scholarship and a first-generation college alumnus of UC Berkeley. Ruben's academic coursework and publications focus on public higher education, equity,  intersectionality, and systems change. Ruben serves as Director of Equity Initiatives within UC Berkeley's Division of Equity & Inclusion. His responsibilities include research, prevention services, sustainability, and advocacy. Ruben was appointed to the dual roles of Chair of the UC Berkeley Basic Needs Committee (2013) and Co-Chair of the UC Systemwide Basic Needs Committee (2014). These efforts have published the two largest studies on college student food insecurity and homelessness in research universities, mobilized over $5M in UC system resources to operationalize campus and systemwide prevention models, over $20M in California State Budget resources, and have helped inform both state and federal policies. Outside of his UC roles, Ruben facilitates keynotes & trainings on generational healing, intersectional justice, and maximizing performance. Fun fact: Ruben is a third-degree black belt in traditional karate.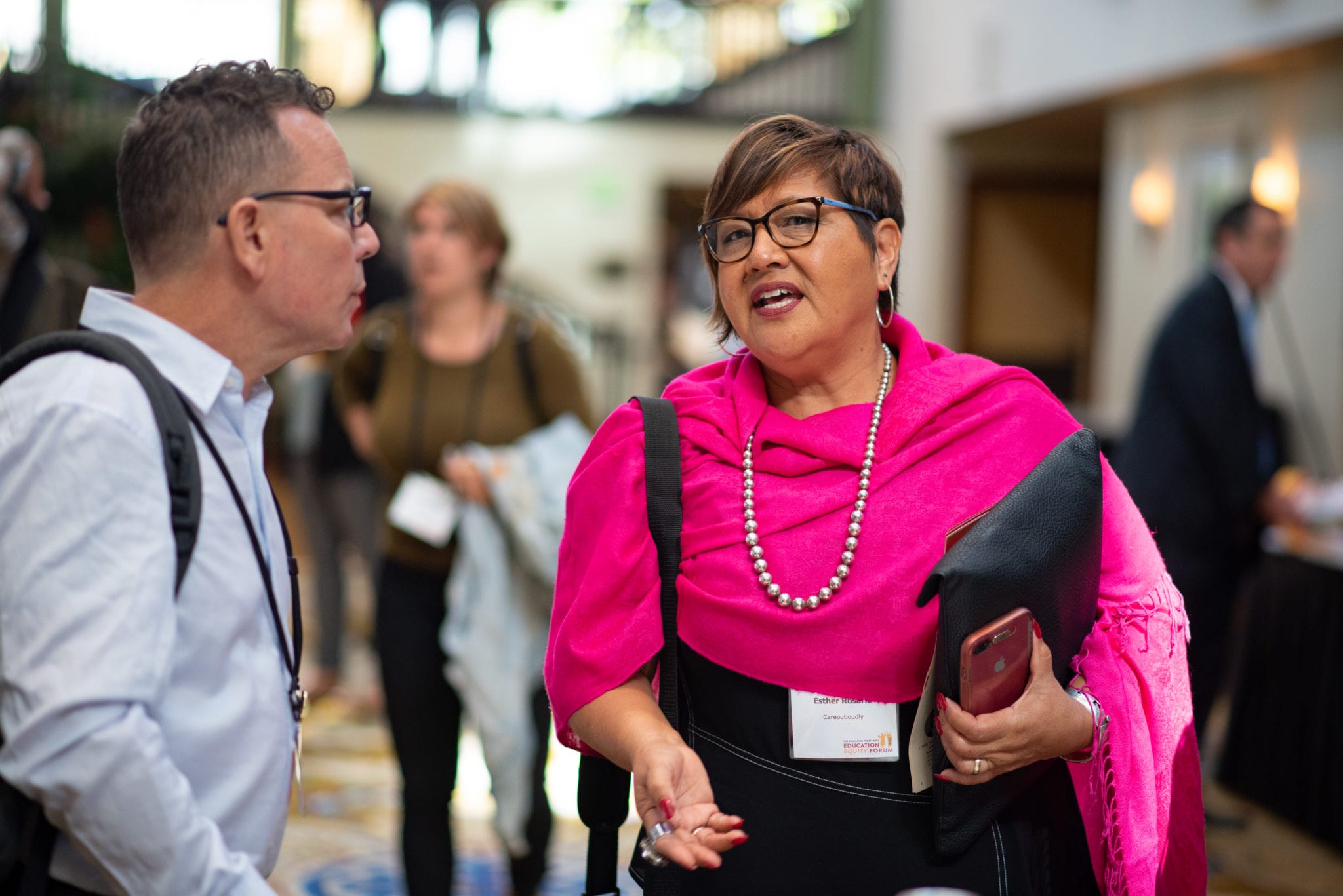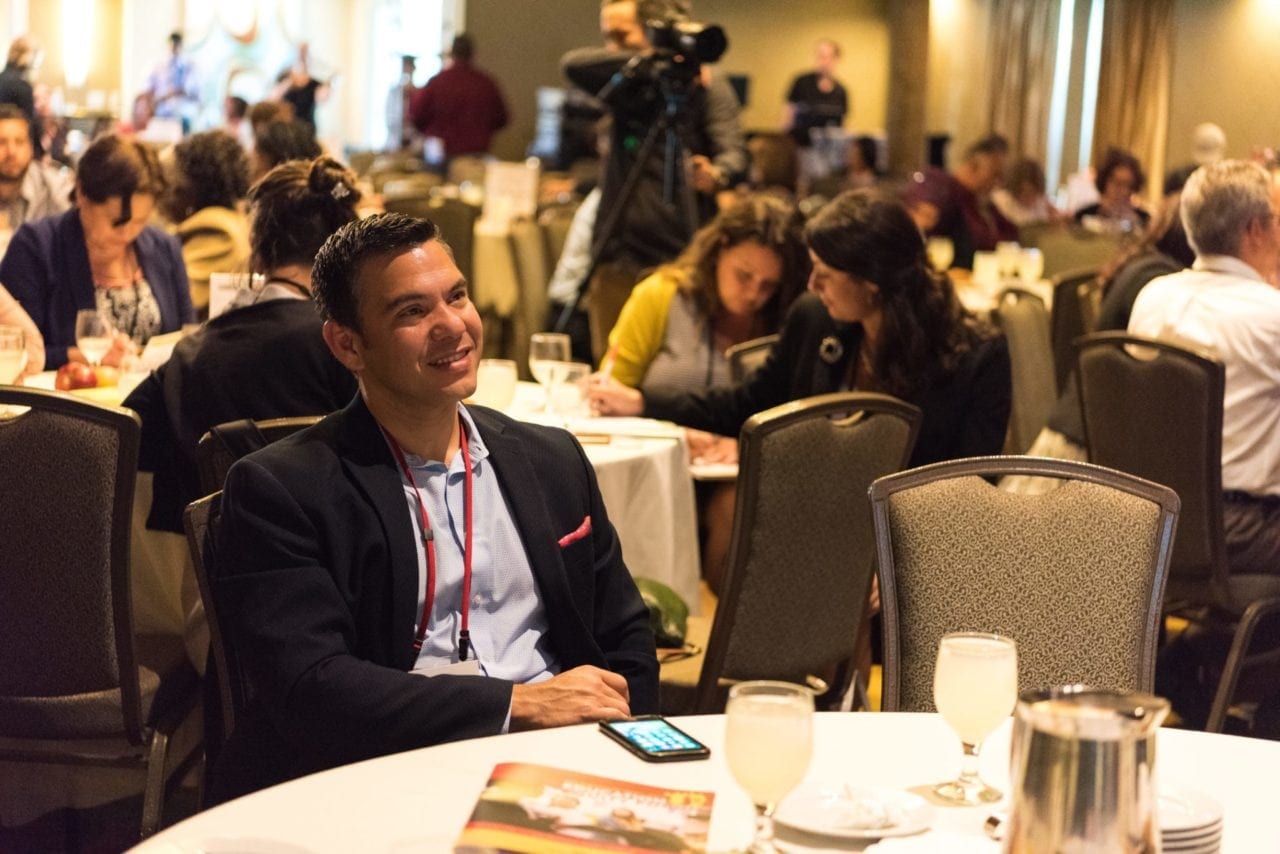 The 2017 Education Equity Forum provided educators and administrators with strategic ways to actively address disparities in opportunities and outcomes for California's P-12 students. The Forum included opportunities to hear from and interact with renowned education leaders from across the state and nation, including breakout sessions on how to support English learners, students of color, and low-income students. Breakout sessions included pertinent topics such as: preparing all students for college and careers using A-G for All, leveraging science & math for English learner equity, and discussing equity initiatives in a town hall format with statewide education leaders from CASBO, ACSA, CSBA and the California State PTA.